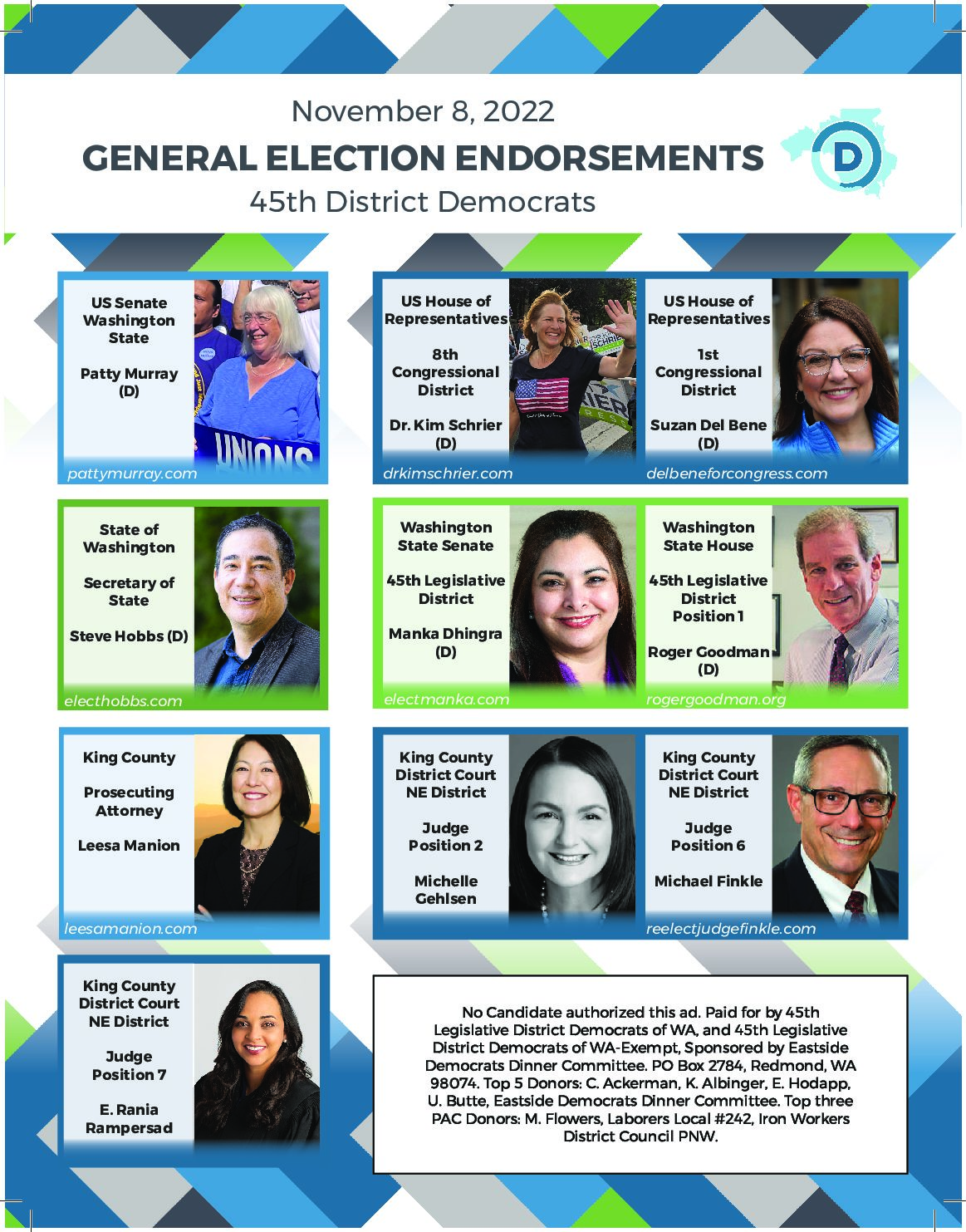 Our endorsement list for the November 8th, 2022 General Election. OCTOBER 19: Ballots mailed. Vote centers open.OCTOBER 20: Ballot drop boxes open.OCTOBER 31: Deadline to register or update your registration online or by mail.NOVEMBER 8 – ELECTION DAY: Ballots must be postmarked or dropped off by 8 PM. Last day to register in person and vote.
Steve Hobbs is a trusted leader with the cybersecurity and executive management experience that our state needs to stay ahead of threats to our democracy.
Join us in supporting his candidacy this year. Remember, ballots are due back by Tuesday, November 8th at 8 PM.