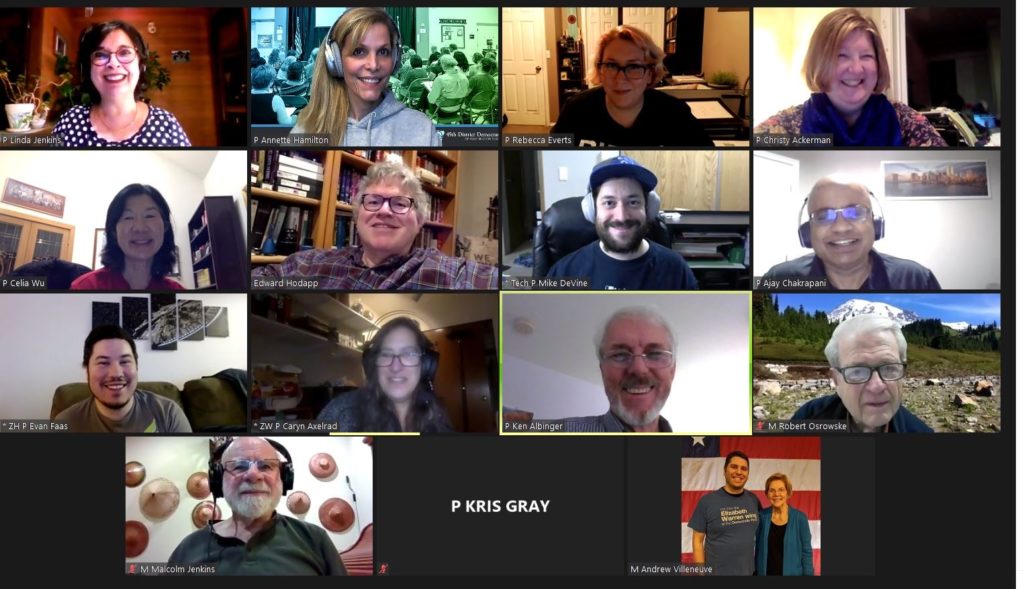 Learn more about our values, or goals, and our membership here.
Our Vision
A diverse, engaged, educated, equitable, and healthy Eastside
Who We Are
We advocate for change; make endorsements; organize events; and support local, state, and national candidates and ballot measures. Our work is centered on Washington's 45th Legislative District, which includes all of Duvall and Woodinville, plus portions of Kirkland, Redmond, Sammamish, and unincorporated King County.
We value:
Prosperity for all

Workers' rights

Public education

Universal healthcare

Living wages

A fair, equitable tax system

Inclusivity

Restorative justice

Civil liberties

Clean air, water & soil

Renewable energy

Human rights at home & abroad

Free elections

A free press

Government transparency

and open & respectful discussions
You can read our full platform here.