1 event,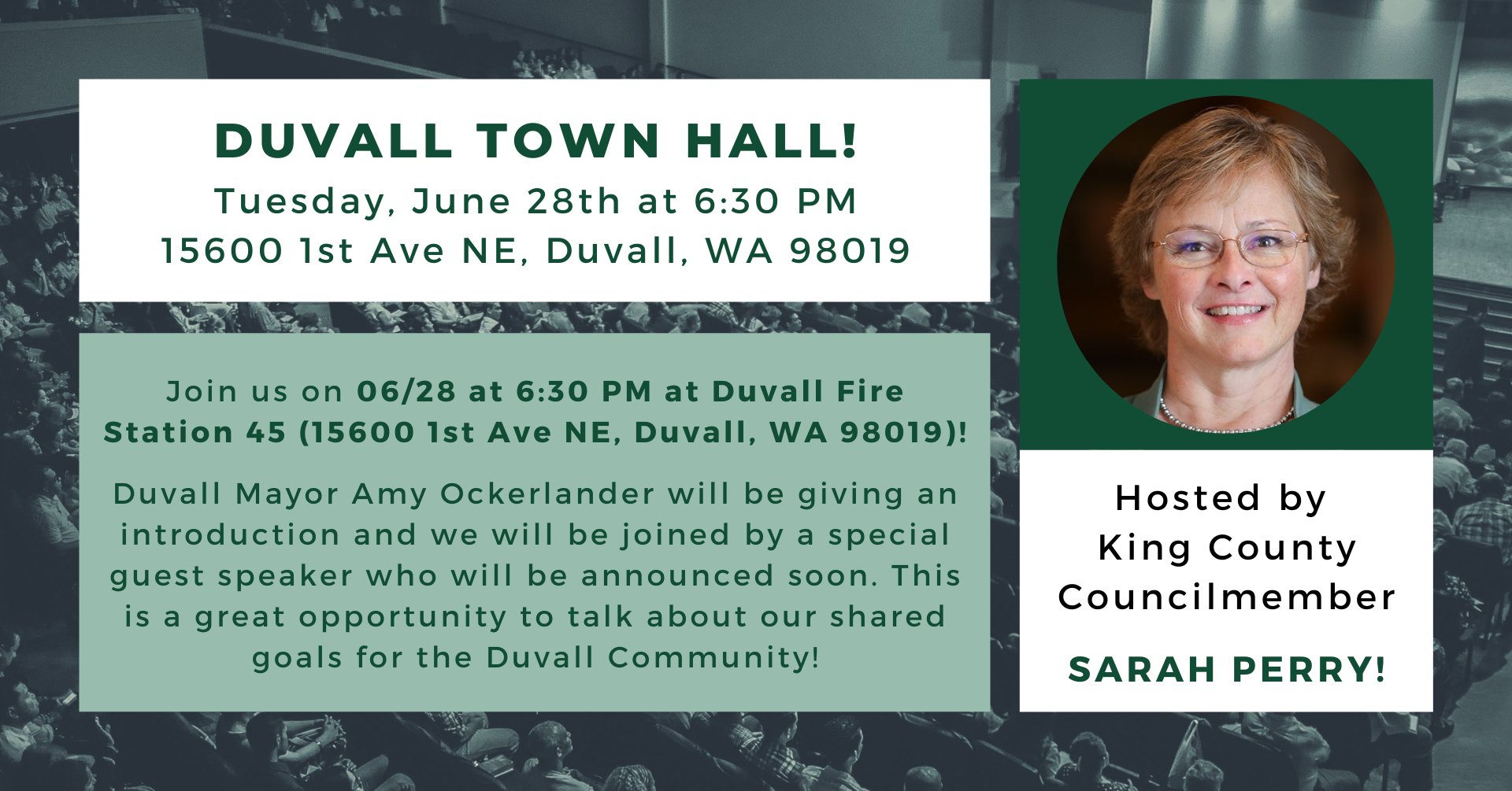 Hosted by King County Councilmember Sarah Perry and including Duvall Mayor Amy Ockerlander. Click here to register.
1 event,
Dr. Kim Shrier's re-election campaign for Congress will be the most difficult since she was first elected to Congress in 2018.  There are now 86 precincts in the 45th LD in the 8th Congressional District, so we  can canvass voters close to home and have a national impact to keep our Democratic House majority. We will meet at 10am and 1pm (two shifts) at the Starbucks on Avondale Road and 116th Street (near the PCC) to obtain walk lists and Kim's literature. Please join us for this important work. We hope to organize canvassing events every week this summer and...
1 event,
Please join us in Kirkland on Monday, July 4th as the 45th Democrats join with the 48th Democrats to march together as the EASTSIDE DEMOCRATS. The Parade starts at 12 Noon so please join us by 11:30am up Market Street along the side streets where we will assemble. Our State Reps Roger Goodman and Larry Springer will join us as will Senator Manka Dhingra.
1 event,
Click here to register The first Wednesday of every month, the 45th District Democrats meet to hear from candidates and elected officials, make endorsements, discuss state and local issues, and conduct Democratic Party business. Deviations from this schedule will be announced here, on our events calendar. Our July 6 General Meeting will be hybrid (a Zoom option and an in-person option). We will meet in person at the Dome Picnic shelter at Grass Lawn Park. Members may dial in to Zoom as usual or attend in person. All other meeting protocols remain as usual. Please register in advance whichever way you...
1 event,
Join the 45th District Democrats at Redmond Derby Days on Saturday, July 9th! We will be participating in the Grand Parade, with our members, PCOs, and elected officials. Our parade theme this year is Garden of Democracy, Growing our Grassroots. We hope you will march with us and - though not required - have fun dressing up in the garden theme! After the parade come find our community booth where we will have activities and information about other ways to get involved. Grand Parade: 11am-12pm. We will begin to assemble at 9:30am at NE 85th St & 158th Ave NE...