Click here to see the list.
In these tough, uncertain times, it is all too easy to start feeling isolated from our friends, neighbors, co-workers and family. As human beings, we are wired to plan, to develop and participate in solutions together. We at the 45th are working hard to keep everyone involved, and though our meetings and caucuses are looking a bit different these days, piped through our laptops and devices, we are confident that Delegate selection in our part of King County is moving forward as it should. At our meeting this Wednesday, May 6, our Endorsements Committee will already be presenting many of...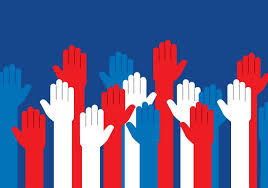 Here is the Letter of Intent form from Washington State Democrats that you can download and send. It must be received by May 11th, 5pm!