Think & Drink – REGISTRATION REQUIRED!
February 16, 2022 | 7:00 PM

-

8:30 PM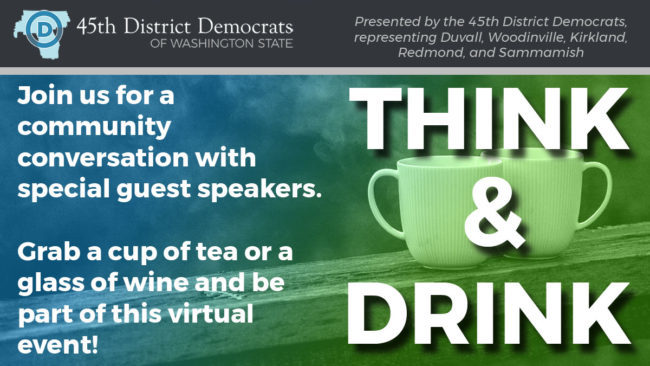 Think & Drink is an informal get-together for members and friends of the 45th District Democrats every third Wednesday of the month.
Conducted over Zoom, we'll be discussing different topics of interest in a congenial, friendly setting, from the comforts of your home!
Longtime 45th member Ken Albinger will give an update on the 2022 legislative issues that his Legislative Action Committee is tracking. And Barbra Chevalier (director of a campaign to transition PSE's electrical service in northeast King County to a public utility district (PUD) via citizen ballot initiative) will discuss efforts to qualify the measure for the November ballot.