45th District Democrats General Meeting
August 7, 2019 | 7:00 PM

-

9:00 PM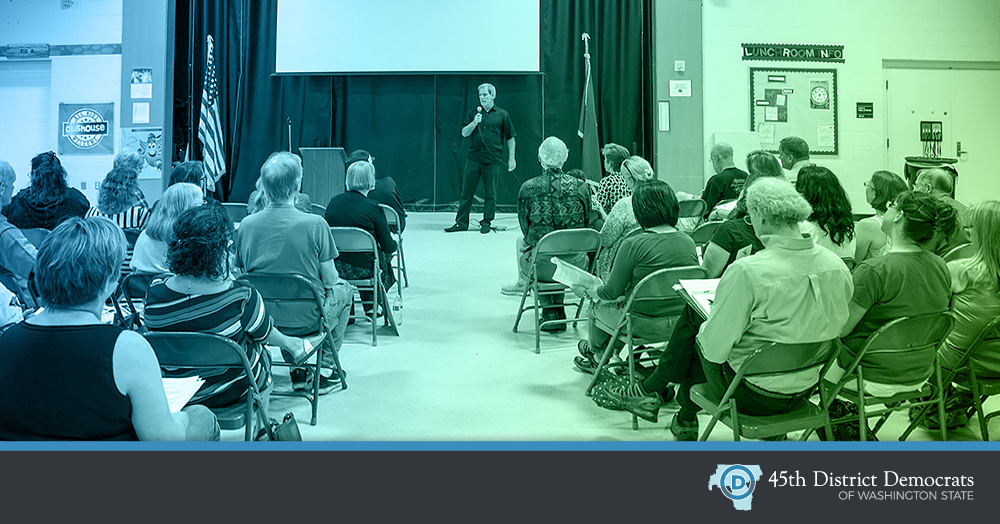 The first Wednesday of every month, the 45th District Democrats meet to hear from candidates and elected officials, make endorsements, discuss state and local issues, and conduct Democratic Party business. Deviations from this schedule will be announced here, on our events calendar.
Membership meetings are open to the public. Children are welcome. We ask that members and guests of all ages step into the hall for side discussions and other noisy activities during meetings. For this meeting, we will meet in the Emerald Heights board room. There will be car shuttling available from the Redmond High School parking lot. Please do not enter the building before 6:30 p.m.
Join our email announcements list for the most up-to-date information on meeting agendas, special guests, volunteer opportunities, and other events.