Sign Up For The KC Democrats Soiree
The Social Event of the Season!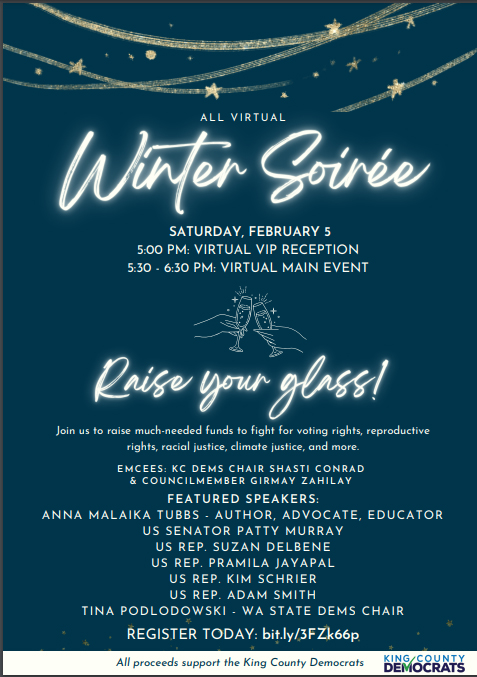 Join The King County Democrats for the Winter Soiree on Saturday, February 5.
Now fully virtual, this is The King County Democrats' annual fundraising event and a wonderful chance to kick off the new year in community together.
Read the amazing line-up on the graphic to your left, then click here to RSVP .
We can't wait to see you there!