Upcoming Events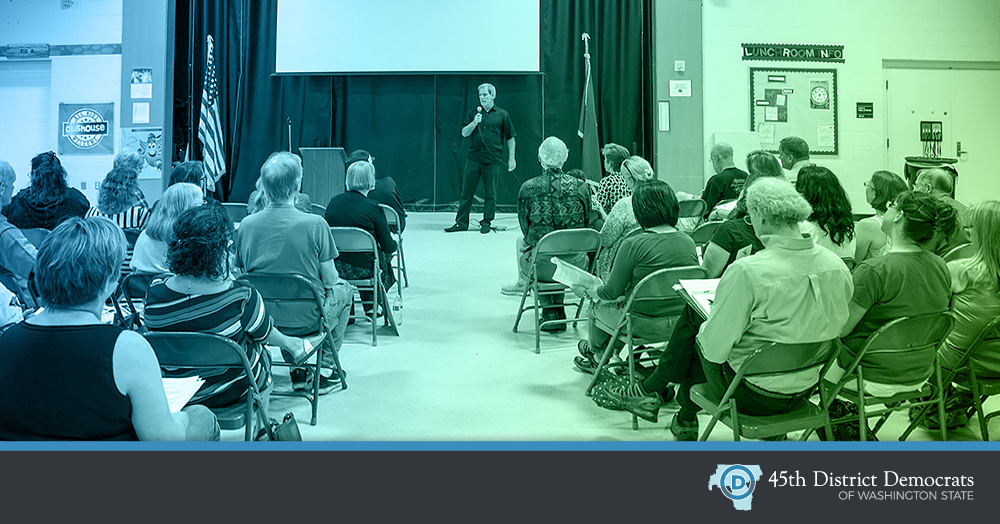 Sign up for Our Mailing List
Find Us On Facebook
45th District Democrats
2 days ago
Congresswoman Kim Schrier will be coming to speak at our phone bank at 3pm on Sunday 10/25 and will take questions!!

Please sign up to phonebank here:
Final Countdown Weekend of Action for Sammamish · Kim Schrier for Congress
Ballots are out so join Team Schrier to Get Out the Early Vote by talking to voters about re-electing Dr. Kim Schrier! You don't need to be an expert, phone banking is easy to learn and you can do it from the comfort and safety of your home. Find a shift (or two!) that work best for you and an organ...